Gifts with history!
The Museum SHOP
Bring a memory from your visit!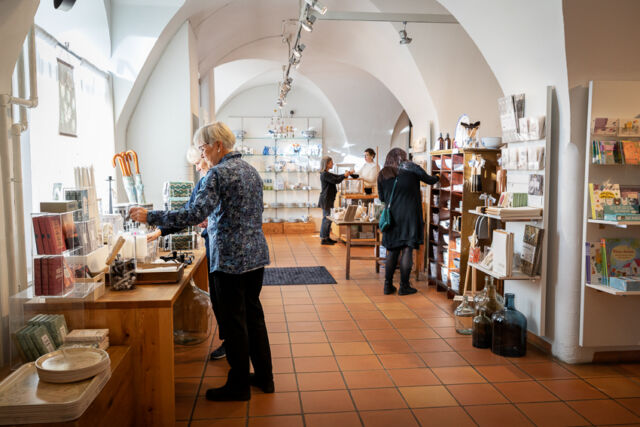 A unique store full of history
Handmade glasses, toys, postcards, jewelry and goodies. In our cozy book department you will find our selection of gothenburg, architecture, cuisine, garden, archeology and history.
You can find gifts and things that tell a story in the museum shop. We work with a number of creators and designers from Gothenburg, and we are constantly looking for exciting new suppliers.
We stock hand-crafted glassware, toys, postcards, jewellery and confectionery. Our cosy book section boasts a selection of Göteborgiana and books on architecture, cuisine, garden, archaeology and history.
Pay us a visit if you're looking for a gift, an elegant memento after a pleasant museum visit or just for inspiration.
Max three visitors in the store at any time. There is a Perspex screen at the counter and our staff wear face masks. No cash changes hands – payment is only by card or Swish. Our Swish number is 123 402 92 94.