welcome
Lilla Änggården is a museum, a garden and a park. The Grén family bought the house in the 1840s. It was handed down the generations until brothers Sven Grén Broberg and Carl Grén Broberg donated everything to the City of Gothenburg in 1963.
The museum is only open for planned activities but the garden and the park is free to visit all year round.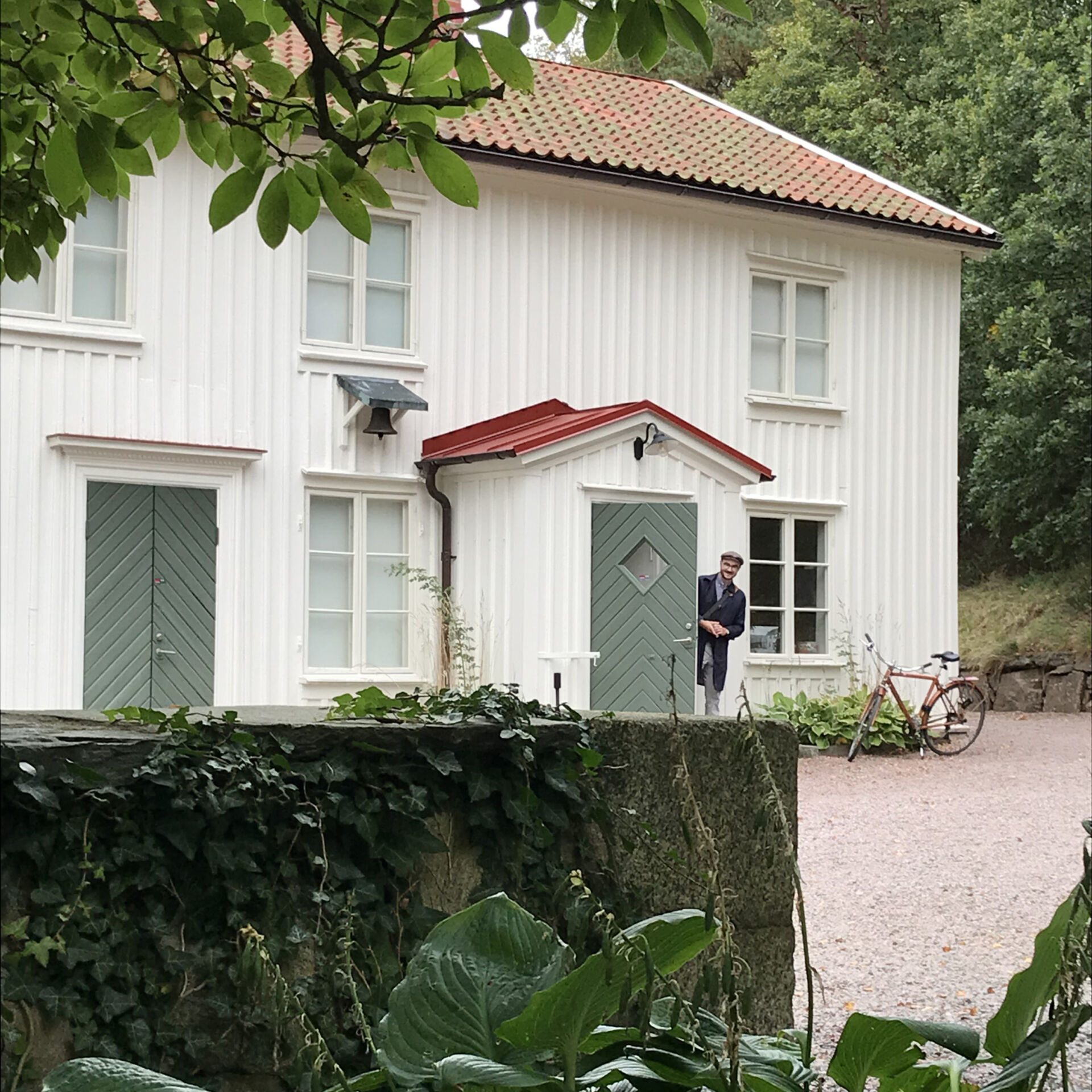 The building's construction began in the 1700s. It was renovated and added to in various stages. The building has a well-preserved, historic home environment with furniture and artifacts spanning three centuries, with an emphasis on the 20th century. Today we pursue public sector business here, together with the Parks and Landscape Administration, the Property Management Administration and Higab.
Lilla Ängården was Arvid and Jeanna Grén's country house from 1840. Their three grandchildren were the last members of the family to live there. The oldest was Sven Grén Broberg, the City of Gothenburg's first librarian. Middle brother Carl Grén Broberg was a cashier, and among other things took part in the founding of the Museum of Design and Craft. The youngest was Emmy Grén Broberg, who was a physical training instructor in Stockholm and a founding member of Sweden's first girl scouts association. Carl and Sven renovated Lilla Änggården in 1944 and donated it to the City of Gothenburg in 1963. The brothers remained in the house until the 1970s and their housekeeper, Norma Lorentzson, until 1992.
address
Lilla Änggården is located on Thorild Wulffsgatan 75/Hejderidaregatan 15 in Gothenburg.