exhibition
gothenburg stories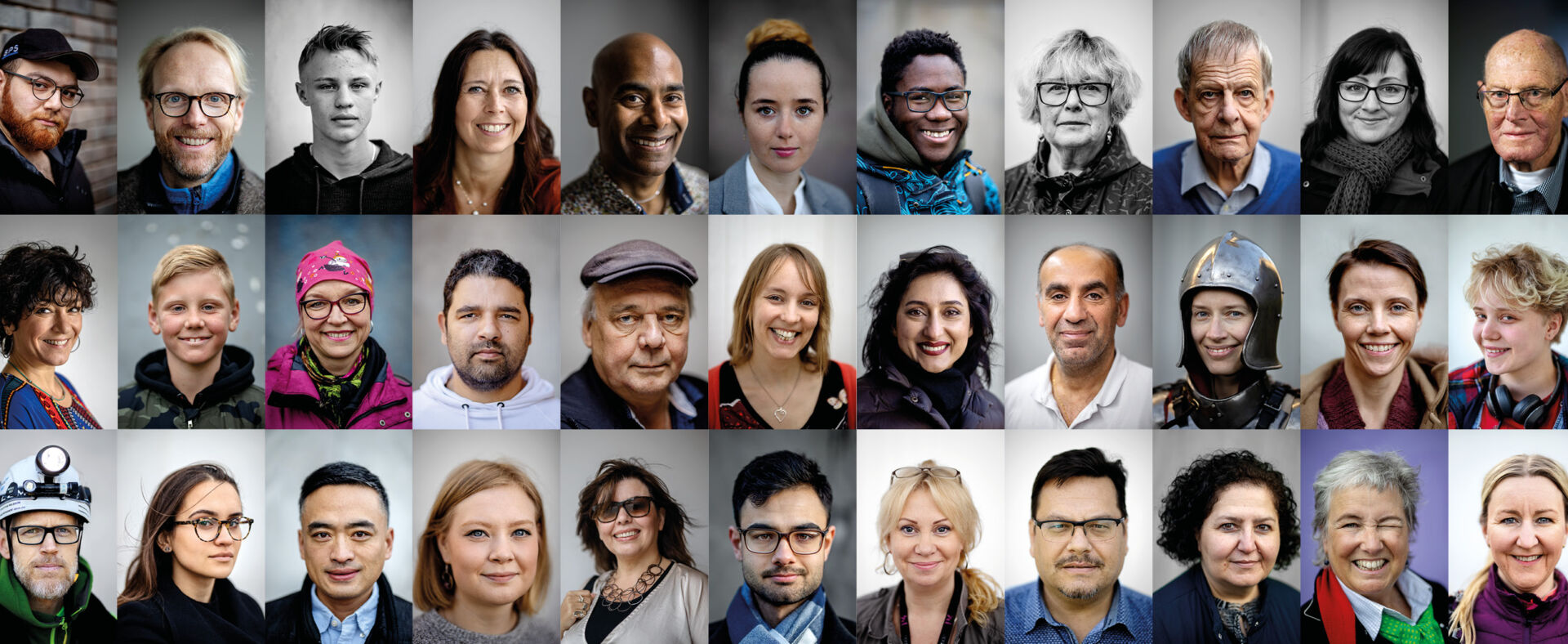 One city. A hundred people. Interwoven stories.
One hundred Gothenburgers write contemporary history in the anniversary exhibition Gothenburg Stories. The exhibition host a wealth of stories from the length and breadth of the city.
Meet men and women, young and old, native and newly arrived, with every kind of job imaginable and from every corner of the city. Call on nine-year-old Viola at home in Kviberg, visit Hadia's Taekwando Training in Gunnilse – and hear what the Chalmers professor Torgny from Majorna has to say about Gothenburgers in general.
The Museum of Gotheburg has interviewed a cross-section of Gothenburg's residents ranging from 6 to 97 years old. Photographer Stefan Edetoft has taken expressive portraits in surroundings chosen by the interviewees themselves. Their stories paint a picture of the city today, and also talk about what once was and what might one day be. Every word is a potential story about Gothenburg, and together they weave a narrative about our present times.
Gothenburg Stories won the Contemporary Documentation 2021 award by DOSS – Documentation of Contemporary Sweden.
Visit the exhibition in ten parts of the city
The exhibition was shown in Gustaf Adolfs torg during the summer and is now exhibited outside in various parts of the city until 27 Dec 2021:
Serneke Arena, Kviberg
Kulturhuset kåken, Härlanda Park
Friskväderstorget, Hisingen
Opaltorget, Tynnered
Selma Lagerlöfs Torg, Hisingen
Stigbergstorget, Majorna
Hjalmar Brantingsplatsen, Backaplan
Dr Fries torg, Guldheden
Positivparken, Västra Frölunda
Blå Stället, Angered