Aktivitet
Anniversary walk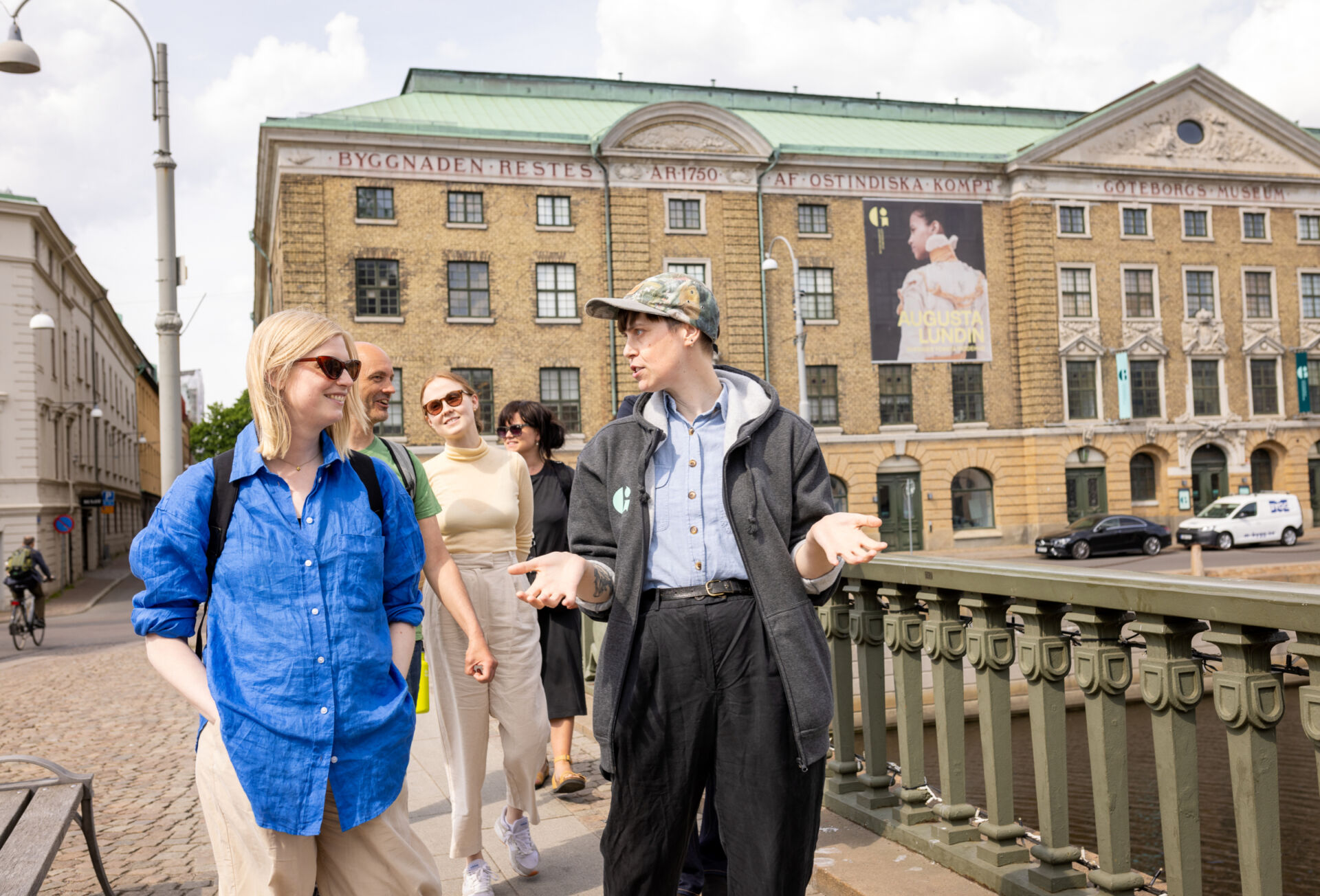 Four centuries of remarkeble and exciting stories
Gothenburg has turned 400 years old, and that's four centuries of remarkable and exciting stories. Join us on a walk from Stora Hamnkanalen to Hagakyrkan. Hear about the huge city fires and how the canals were the city's lifeblood. After the city's walls were demolished, a green area was planted around the old city, a breathing hole for the population. During the 19th century, many of the city's stone houses were built. Who built them and for what? During the walk, we talk about people's lives and about buildings that have been important to the city and its inhabitants throughout the centuries.
The guided city tours takes place in collaboration with Goteborg & Co. In english.
Practical info
Limited number of participants. Pre-booking is required. Reserve your place in advance at the museum's reception or by calling 031-368 36 00. An entrance ticket is not needed to participate. The walk starts at the museum foyer and ends at Hagakyrkan. Please arrive 15 minutes before the start of the walk as we distribute technical equipment to all participants.
Availability
We use sound-amplifying equipment and move in an urban environment. Traffic, loud noises, curbs, and paving stones may occur.
Det finns inga kommande aktiviteter